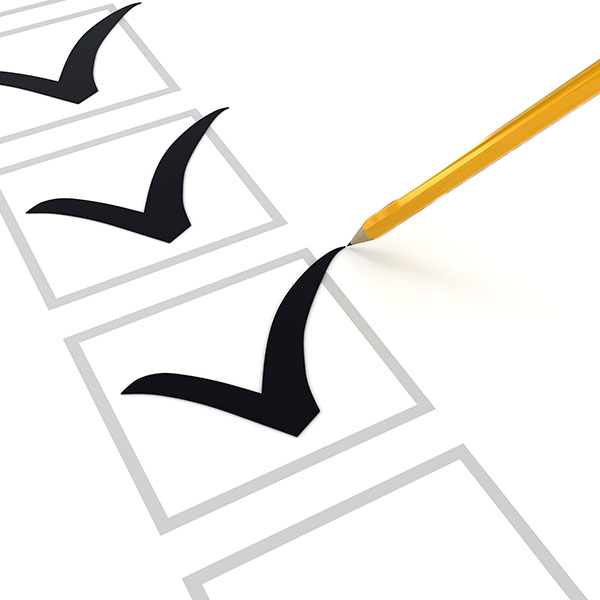 At Bermuda Air Conditioning Co Inc. we strive for 100% satisfaction in everything we do. We value your opinion and invite you to tell us and others about your experience with us. Please take a few moments to tell us what you think by leaving us a review. Google reviews are the most helpful for us and others when they are searching for service. Leaving a review here on our review page would also be helpful.
Read what other customers have said about us.

All trademarks or brands on this page are registered by their respective owner and are not affiliated with our company, nor do they endorse or sponsor our products or services.
Reviews of
Bermuda Air Conditioning Co Inc.
(Based on 70 rated reviews)
07-Dec-2020
Product or service reviewed: Service maintenance
Very happy with the service to my furnace. Woke to no heat Bermuda Air Conditioning was able to send technician the same day, Andy was professional & knowledgeable. The heat was restored and price reasonable. Will definitely use this business in future. Thank you for your follow up.
Ginger Anderson
Ferguson, MO
24-Aug-2020
Product or service reviewed: Assesment of my air conditioning unit
Thank you! Andy did a great job assessing my air conditioner. I was without cooling and he was able to able to make a house call the same day I called and made an assessment to help get my air conditioning up and running the same day. He was thorough and knowledgeable and really spent the time understanding was wrong. He also explained everything he did so I could understand the situation. Also, their pricing is VERY reasonable. I totally trust Bermuda for their service and accuracy. Thank you so much!!
Deborah Godwin
Saint Louis, MO
20-Mar-2020
Product or service reviewed: New furnace/ac
Rich could not have been more informative about the replacement with the new units and Joe the installer was quick, efficient for the entire installation. Would recommend to anyone.
Roger Schnell
Ferguson, MO
09-Jul-2019
Product or service reviewed: New ac, furnace and coil.
Joe did an excellent, thorough and quick job in very hot and confined space replacing the hvac system in the third floor closet. By the end of Day One he had the new air conditioning working and completed the rest of the furnace install on Day Two. Satisfied customers with Bermuda for at least the last 20 years. Thanks.
Kirk Fortune
St. Louis, Mo
31-May-2019
Product or service reviewed: Dual Capacitor
I am very happy with Bermuda HVAC, they fit me into a very busy period following the Memorial Day weekend. Andy, the tech was very knowledgeable and worked quickly. I would recommend Bermuda to anyone.
DAVID CAMPBELL
Richmond Heights, MO
11-Apr-2019
Product or service reviewed: AC/Furnace Replacement
All I can say is WOW! Rich and Joe are so personable and fabulous to work with. They kept the floors protected and cleaned up after themselves as they worked taking out the old unit and while installing the new one. I have never had better Heat/AC services ! Love our new units and love Bermuda Air. Fast and prompt service, trustworthy and dependable. They have a customer for life!!
Susan Haywood
Wildwood, MO.
30-Jan-2019
Product or service reviewed: diagnostic and Andy had my heat working.
I have used this company many times Andy is great and explains everything I would recommend Bermuda heating and cooling to any one.
29-Jan-2019
Product or service reviewed: Furnace
Andy was very nice to deal with today. He clearly explained the issue, and how he could help me to solve it. Great service!
21-Nov-2018
Product or service reviewed: Not heating properly
Just wanted to let you know how happy I was with your prompt service and for Carl's friendly help yesterday. I will be recommending Bermuda to those who ask for name/number for heating and cooling service. Thank you! Marilyn
Marilyn Telowitz
St. Louis, MO
16-Nov-2018
Product or service reviewed: maintenance
Very happy with service from Bermuda Heating and Cooling.
Kathy Schreck
st. louis MO
14-Nov-2018
Product or service reviewed: Maintenance Agreement Customer
I do not have or want a Google account etc. However I am happy to give a review of your employee Carl Petee. He has always been very courteous, efficient and professional while maintaining my furnace and air conditioning. He is certainly a credit to your company.
Mary Ellen Koch
Maryland Heights MO
10-Nov-2018
Product or service reviewed: No heat due to furnace not starting
Your technician "Carl" was professional and timely in response to our problem. After a diagnosis test, he found that we had no heat due to improperly wired blower motor. Carl rewired the motor and the furnace functioned properly. Thank you for a rapid response and fixing the problem expediently.
30-Oct-2018
Product or service reviewed: furnace check.
Carl checked my furnace and has it already for winter. He did an excellent job and was very pleasant to work with.
Rita Prinster
City of Saint Charles
30-Oct-2018
Product or service reviewed: Furnace and Air Conditioner
We had our furnace and air conditioner replaced by Bermuda. The entire experience from choosing the right furnace and air conditioner for our home and the stellar workmanship and professionalism of the installers was beyond our expectations. The workman were kind, courteous and immaculate. We have used Bermuda over the past 25 years to maintain our older system and will continue to use them in the future. They are prompt and very professional. We would highly recommend them to anyone seeking maintenance and or a new system.
Dennis and Patty McBride
Dellwood Mo
19-Oct-2018
Product or service reviewed: AS heating and cooling system clean and get ready
Great Company and people to work with. Family...
Al and Sharon Pruett
St. Charles MO
03-Oct-2018
Product or service reviewed: annual service contract
Service repair person always does an excellent job and provides an evaluation of the status of our system. That is important because we will be planning to replace our air conditioning and heating system in the next few years and we need to plan that as part of some renovations of our condo.
David R. Meyer
Saint Louis
03-Oct-2018
Product or service reviewed: Furnaces and air conditioners purchased and maintained
Bermuda employees are terrific. They are very knowledgeable, pleasant and efficient.
08-Aug-2018
Product or service reviewed: Installed new system
Everything is working great. Thanks for all the hard work as always, working with Bermuda exceeded our expectations. We will always recommend Bermuda.
Mike and Joan Grady
Ferguson MO
08-Aug-2018
Product or service reviewed: Air Conditioning - Service Calls- Service Contract
We have been using Bermuda Air Conditioning for nearly 15 years. We use them at home and for our business. Joe Walch is the best technician there is. He has always serviced our office and home since we have been using Bermuda. He is so knowledgeable, friendly, and treats everyone with respect. We just had a new rooftop unit at our office and the savings were seen after the first month. Thanks for taking good care of us Joe and Bermuda! You guys are awesome! We are loyal customers!
Gregg and Patty Fixley
St. Louis, Defiance, Missouri
31-Jul-2018
Product or service reviewed: Air Conditioning
Me. Carl was very professional and prompt as promised. Great customer service and I am forever loyal customer
Prince Koroma
St Louis, Missouri
29-Jul-2018
Product or service reviewed: ac and furnace
Over the years, we have chosen Bermuda Air Conditioning & Heating Co for 3 installation projects and occasional servicing, and have always been totally satisfied. Bermuda is family owned and is operated in a very professional yet personable manner, responding quickly, keeping appointments and providing information and pricing on all options. They listened to our concerns, explained everything and did not try to "oversell" us. Bermuda took care of our utility rebate applications and had zero-interest financing available through Wells Fargo. The installation crews that Bermuda employs are just like the owners, personable, skilled, efficient and respectful of our property. We recently had Bermuda install a new furnace and A/C unit during an extreme heat wave and were offered a portable A/C unit to keep us comfortable. The project took 2 days and when completed, everything was hauled away, cleaned up and you could not even tell that they had been here. Bermuda is the company you should call for all your HVAC needs.
21-Jun-2018
Product or service reviewed: Annual service and equipment installation
We've been Bermuda HVAC customers for nearly 25 years, and have only HIGH PRAISE FOR ALL THEIR SERVICE. Our technician, Joe Walch, has always treated us like family, and is consistently diligent in every aspect of his work from the simplest of procedures to the installation of major equipment. BERMUDA, AND JOE…YOU ARE THE BEST! THANK YOU.
ron paradoski
Creve Coeur, MO
20-Jun-2018
I've been a customer of Bermuda's for many many years. Joe Walsh has been the technician I've had since he started working there many years ago. I've never had a single complaint about them. Love them all. Bermuda and their employees are first rate!!!!
Dena Stegmann
Town and country mo
20-Jun-2018
Product or service reviewed: Routine and PM
Great service from Joe as always
Repkings
Saint Charles, MO
05-Jun-2018
Product or service reviewed: Annual maintenance
Carl was very prompt and efficient. He is very knowledgeable and was a great help.
30-May-2018
Product or service reviewed: Biyearly maintenance
Technician found and replaced a capacitor with a low discharge voltage saving a potential outage and additional service charge
Steven Meierotto
Florissant
29-May-2018
Product or service reviewed: Repair Service
Our AC went out on May 27, day before Memorial Day and the hottest day of the year, 97 degrees. Called Bermuda on Memorial Day and Carl called back in 10 minutes and told me he could be out in an hour or 2. He came out in less than 2 hours got the unit repaired and the cost difference between a weekday call and the holiday was only $14.00. GREAT SERVICE!!!
29-May-2018
Product or service reviewed: Spring AC Check-up
Appointment made on time with courteous and knowledgeable technician. Customer for over 20 years.
25-May-2018
Product or service reviewed: Maintenance of Air conditioning equipment
We have been Bermuda Air Conditioning customers since the 1990's. Great people and Fantastic service and by the way Joe Walsh is our favorite Technician.
25-May-2018
Product or service reviewed: Seasonal service of HVAC systems
Excellent firm to do business with.
Roderick C. Wallace
ST LOUIS
24-May-2018
Product or service reviewed: air conditioner
Everything checked out fine. Scheduling was quick and easy. I like the reliability.
24-May-2018
Product or service reviewed: Spring Cleaning
I have used Bermuda for about 25 years. I even had them Install a new unit about 5 years. They have treated me very well over the years. The servicemen have been awesome and I would recommend them to everyone.
23-May-2018
Product or service reviewed: AC wasn't working
Carl came very promptly and found the problem. It was something other repair companies should have taken care of and didn't. He was great.
23-May-2018
Product or service reviewed: HVAC
They always come on time, do a good job and their pricing is fair.
05-May-2018
Product or service reviewed: Full HVAC system, system checks
Salespeople and technicians have always been friendly, professional, and prompt! Their prices are very reasonable, too!
02-May-2018
Product or service reviewed: annual service contract
Service repair person always does a superb job of taking care of our systems.
David R. Meyer
Saint Louis
23-Feb-2018
Product or service reviewed: Complicated installation
Had another occasion to need the services of an HVAC contractor. The project was complicated on many levels; from the type of work required to an extremely high level of local government regulation and paperwork. Bermuda was the only option that made sense. They followed up on every detail and stuck with the process for over 6 months. They delivered flawless execution and pretty near perfect work. I'd give 6 stars but the limit is 5!!
Wayne Norwood
St. Louis County
24-Jan-2018
Product or service reviewed: service call
Rich and the crew at Bermuda are the best in the industry. My heat quit on one of the coldest days of the year and within one hour Joe was at my house, diagnosed the problem and replaced the part and I was up and running and warm. I would not use anyone other than Bermuda for my heating and cooling needs. Wayne and Virginia
Virginia Hilliar
O'Fallon Mo
26-Dec-2017
Product or service reviewed: Boiler Service
I wish to thank Joe from Bermuda for coming out on Christmas morning to get our boiler working at our church. I consider his service above and beyond the call. Due to his service, we had a comfortable church for Chistmas morning services. Thank you Joe!
Salem Lutheran Church
Florissant, MO
26-Nov-2017
Product or service reviewed: Air conditioner repair
My wife and I were delightfully pleased with the response and customer service we received on our first ever call to Bermuda Air Conditioning & Heating. The office person who took our call was cheerful and alert to our concern about the expected heat wave when we came home on a Thursday night to find our house too hot! Worried that we would not be able to get service on a Friday right before the anticipated hot weekend, we were elated when Bermuda told us they would try to squeeze us in on the very day we were calling. The service tech, Carl Petee, was great too. He contacted us by phone, told us where he was in his day, and about what time we could expect to see him. He arrived right on time, sensed our urgency, and reassured us that he would get us up and running. He efficiently diagnosed our problem and had the replacement part on his truck, and in short order, we were back up again. He clearly explained the problem and let me watch him make the repair. When it was all done, he informed us of the available maintenance program for furnace and air conditioning offered by Bermuda. He showed the costs and services available in writing (on his laptop) so we enrolled for the year-round maintenance! Carl was just what you would want in a service tech and was an excellent representative for Bermuda. When we were all finished that day, we told Carl that he had not only made a sale, but that he had made a customer. We will be happy to recommend Bermuda Heating & Air Conditioning to others in the future. Great job Carl and Bermuda!
Steve Karakas
St. Louis, Missouri
31-Oct-2017
Product or service reviewed: duck work , elbow pipes to the furnace
We got Bermuda air conditioning & Heating Co. From our neighborhood hardware store and to ask for Rich Henderson and we called him he was kinda busy so we took our duck work out to store he was so professional , friendly and prompt to our situation made our heartache go away . I , we where so pleased ! I would refer them to anyone that needs heating & cooling done asap we the Ivorys where very pleased thank u so much!!!!!!
Willie & Lisa Ivory
St. Louis
02-Oct-2017
Product or service reviewed: Home Service
I was referred to you by my neighbor. My AC went out last week, and I called to have someone out to see what was wrong. I had Carl Petee out this morning. He was prompt, friendly, professional and did a great job fixing my system. I appreciate your company. The people on the phone were very pleasant and helpful as well.. THANKS!
05-Aug-2017
Product or service reviewed: AC/Furnace
My AC went out on a Sunday. I called right at 7:30 on Monday and someone came out within 2 hours. I knew both my furnace & AC were over 20 years old, but I was hoping to scrape by for a little longer. Needless to say, my hopes were in vain! Rich came out and looked at what I needed and after working hard all day Tuesday, Carl had my house cooling down again! In all it took 2 1/2 days to get my new furnace and AC installed and it looks great! My parents used Bermuda and now I will use no one else! This company is very professional, honest & courteous and very easy to work with! They went above and beyond and everything looks fantastic. I look forward to seeing my upcoming electric & gas bills. I also look forward to many years of working with Bermuda! Thanks to everyone!
19-Jun-2017
Product or service reviewed: Replacement Thermostat
Our service tech, Andy was great! We were so hot in our office first thing on a Monday morning and one call to Bermuda and thanks to Virginia, he was here within the hour. We are cool, happy ladies now!
ABF/ROMCare Health Services
Fenton, MO
12-Jun-2017
Product or service reviewed: furnace and air conditioner
Bermuda was a wonderful company to work with. They were informative about their products and provided us with several options. They found us rebates to help us lower our costs. The salesperson was knowledgeable and provided us with all the information we needed to make our choices. The technician was wonderful. He worked so quickly and quietly I often forgot he was there. The house was left without any signs that he had been there at all. I could not have been happier! Thanks Rob, Rich and Carl for being so great!
Alice Wittkoetter
O'Fallon
06-Jun-2017
Product or service reviewed: Air conditioning unit
I would like to thank the owner Rich and staff for taking care of my air conditioning unit this past week. Virginia in the office was great and sent out one of her professional serviceman Carl! I find this company to be very honest, affordable, knowledgeable, and akways does a very thorough job . Thank you all ! Highly recommended.
Vincent zwilling
Ofallon mo.
19-May-2017
Product or service reviewed: Service no cooling
"Super helpful, Super competent, Super honest. A rare combination these days. Rich is great and he solved my air conditioning problem same day!"
Kate Phillips
St. Louis, MO
17-May-2017
Product or service reviewed: service contract
Have been using Bermuda for many years and have been very pleased. The service calls are always made in a timely manner and technicians are thorough, knowledgeable and polite. The yearly fee for a maintenance contract is very reasonable and well worth the cost. All employees have given me excellent customer service!
12-Apr-2017
Product or service reviewed: yearly maintenance and whole home purifier
I have continually had outstanding service from Bermuda. Technicians are always on time, and always able to help me with solutions to any and all HVAC issues. I've replaced thermostats, had a whole home humdifier installed, had yearly maintenance as well as recently having a new whole home purifier installed. I couldn't be happier with the products and the service.
29-Mar-2017
Product or service reviewed: Annual spring inspection and tune up for Air Condi
The service technician we courteous and professional. He did the work thoroughly and explained everything that he did. We also get the maintenance contract each year which includes the fall inspection and tune ups. We have been customers for over 30 years. I always refer Bermuda to others. They are the best at what they do at a reasonable price.
Linda K Minard
Chesterfield, Missouri
29-Mar-2017
Product or service reviewed: Service all furnaces and air conditioners
I have been a customer of Bermuda for many years. During that time I have always received timely service, honest answers to my questions and needs (no worry about being "sold" something I did not need). They have kept up with the newest technology. They always send the same technician, and I have had only a new tech in a dire emergency or the previous one has retired. They keep the same employees. My sister and daughter also have used Bermuda for many years. They truly deserve 5 stars!!!!!!
03-Mar-2017
Product or service reviewed: Gas leak fixed.
Dear Rich, Re: Gas leak fixed by Carl, thanks I'd just like to express my thanks for Carl coming over at pretty short notice yesterday (Saturday) afternoon and finding and fixing the gas leak in the pipe leading to the water heater. This level of service and customer support is very reassuring. Sincerely, Martin
01-Mar-2017
Product or service reviewed: Unico Air Conditioner, American Standard Heat Pum
Ed and I thank you for the technical skills and intelligent problem-solving required for this difficult installation. We recognize that very few HVAC companies could successfully complete the requirements as you did. Thanks to Rich for planning, to Virginia for efficient and good-natured expediting, to Joe for technical knowledge and skills beyond the call of duty and to Carl for beautiful ductwork and precise installation. We are always amazed at the consistent and timely work as performed by this team. When joe and Carl left the job-site, there was not a spec of plaster dust anywhere. I don't know how you do that!
Edward & Kimberly Buchholz
St. Louis, MO
13-Nov-2016
Product or service reviewed: American Standard Furnace and Cent. A/C
Been using Bermuda for our A/C and Furnace yearly inspections for around 10 years. After units original were 18 years old we became proactive and replaced both units with more efficient devices saving us on our monthly bill, plus rebates and American Standard had a 60 month interest free payment available. Plus I talked to my neighbor who also uses Bermuda for yearly checks about replacing his units as well as they were the same age and we both received additional discounts. They were both installed with-in a week. Workmen were prompt, completed on schedule and, overall, an enjoyable experience. No extra/hidden costs. Thanks Rich... (Owner)
Al and Sharon Pruett
St. Charles, Mo 63301
12-Nov-2016
Product or service reviewed: Air conditioning and boiler system
In the past 18 months we had to replace an air handler system for the 1st floor, and a gas powered boiler system for the 1st and 2nd floors. Both times, the technicians were so knowledgeable and so friendly and accommodating. Their workmanship is outstanding. Both jobs were 3-day marathons to get everything up and running. Our basement is cleaner now than it's ever been. Kudos also to Virginia, who took numerous calls from us, and always was friendly and professional. A great company that we recommend to everyone we know!
Cecelia and Larry
Ferguson, MO
14-Jun-2016
Product or service reviewed: New AC/Furnace and Hot Water Heater
I don't even know how long I have been a customer of Bermuda, it's automatic, get a call in Spring and Fall for check-up. This spring the A/C wouldn't start so there was not question who I would use for a new unit. Rich came out inspected and we decided to go with A/C, Furnace and hot water heater. It was a great call qualified for 5 year free financing, installed in 2 days and I didn't even have to be home. Trustworthy employees and great customer service would recommend them to anyone I know.
11-May-2016
Product or service reviewed: Tune Up
They came out on time and changed my filter said everything good. Very nice people.
10-May-2016
BridgetonB
Harold and Sharron Willman
Bridgeton, Mo. 63044
05-May-2016
Product or service reviewed: AC unit
Thank you for sending Joe. Joe does a great job explaining what has happened to our units and how he has to adjust the units when he comes out. I greatly appreciate when he is our service man
28-Feb-2016
We have been a customer of Bermuda for a long while. The staff has always been professional and accommodating to our needs and work schedules Thanks to Rich and Michelle and all of the employees for having the highest level of standards. If you are looking for good customer service, it truly shows and we highly recommend this company.
Jill and John
Florissant MO
24-Feb-2016
Product or service reviewed: Service & Products Purchased
For over five decades myself and family have been very pleased with the above and beyond level of customer service, products and ownership the "HENDERSON FAMILY" AND "BERMUDA TEAM" offers! It is very important, when service is needed, your call is answered by an team member who patiently listen, understands servicing needs to successfully initiate the "BERMUDA LOYALTY " to their customers. Virginia, is that main voice you will hear on the other end of your initial call. VIRGINIA will expedite the level of service needed for your issue. I, Debbie, would like to say," Thanks", for such outstanding servicing of my homes now and future year's to come. May the LEGACY OF MR. HARRY HENDERSON LIVE ON!
Debbie
Saint Louis, MO 63114
16-Feb-2016
I have been a customer of Bermuda Air Conditioning and Heating, Co. for several years. Our technician, Joe, a 30+ year veteran at Bermuda, is amazing. He is extremely knowledgeable, hardworking, friendly, honest, and trustworthy. Joe services our generator and performs our biannual maintenance on our HVAC system. He has moved both of our AC units to a different location in our backyard. Joe is extremely tidy and usually leaves our unfinished basement cleaner than it was when he arrived. He goes above and beyond to ensure customer satisfaction. When calling to make an appointment, you will speak with the lovely Virginia. Virginia is always cheerful and friendly, and she works diligently to find a convenient time for your service appointment. I highly recommend Joe and Bermuda for all of your heating and cooling needs.
03-Feb-2016
Product or service reviewed: HVAC Services
Bermuda has been our HVAC company for over 25 years. They have installed new equipment as well as performing yearly maintenance for all 3 of our houses. We highly recommend the entire team at Bermuda for all of your HVAC needs. They are extremely knowledgeable, friendly and most importantly very honest. You will not find a better HVAC provider in the St. Louis metropolitan area.
02-Feb-2016
Product or service reviewed: new system
i have delt with Bermuda for over twenty five years on both commercial installations and residential. Their service is excellent along with a follow up call from Virginia to confirm that you are a satisfied customer. Joe, the lead service tech is friendly and takes time to advise you of exactly what needs to be done for top efficiency. I live in a condo and several neighbors have used Bermuda over the years Nancy B
Nancy Barry
st. Louis , mo.
30-Jan-2016
When you call Bermuda and ask to schedule an appointment, you speak to Virginia. She is so helpful, courteous, pleasant and responsive. She is a true asset to the company
29-Jan-2016
Product or service reviewed: Blower motor and capasitor
Called Bermuda to report issue I was having with furnace had technician diagnose and was able to replace bad blower motor promptly and at a very reasonable rate, technician showed up when scheduled , was very curtious and treated my home as if his own. Thanks Joe
Andy Hemkens
St Charles , Mo
29-Jan-2016
Product or service reviewed: A variety of things over the year, most recently
I have been dealing with Bermuda for many years and the service I've received them has been unfailingly excellent. Their charges are reasonable, but more important, they do the job right. On top of all that, they have a courteous and cheerful staff, from the receptionist to the technicians - and the company president, who treated with concern and respect. In summary, I recommend the company highly, as I have been doing to my friends for years. CK
Charles Kuehl
Bel Nor, Missouri
28-Jan-2016
Product or service reviewed: Air Handler
Could not have asked for or gotten better. Major install in an older building. Installed and removal of air handler. Not even a speck of dust. You'd never have known anyone had ever been there! These guys get the Triple Gold Star Ruby Award for Excellence. Rich runs a great operation. Joe and Mike make it happen! Awesome.
28-Jan-2016
Product or service reviewed: New furnace system
Joe was awesome with the entire job from start to finish! Has helped me many times with repairs and now with the replacement. Always very professional and offers many great suggestions. Works in a very timely manner and is extremely tidy! This is an A-1 operation and I'm sure will be excellent on any job! Will never hesitate to call with any problem and that is a good feeling!
Karen Recker
Webster Groves
He heard a toilet & sink running in our house while he fixed the A/C & repaired them! Awesome! Please pass the enclosed along as a special thank you to him for many years of GREAT service to me, our family and our business. Couldn't ask for better!